ScoreHD - PornMegaLoad - XLGirls - Angie Bravo - Love Me, Love My Tits 1080p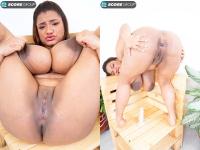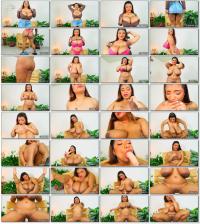 2023-11-11
Big Ass, Big Natural Tits, Big Nippiles, Boob Play, Brunette, High Heels, JOI, Latina, Masturbation, Self-Sucking, Solo, Toy
Code: You know her, you love her. Angie Bravo aka AngieFoxxyLove on the web-the girl who puts the bra in Bravo.
"It's me again, Angie Bravo," says the young bra-stretching, boob-bouncing cutie. "Come with me. Today we are going to have a great time. I hope you like how I dressed for you. I chose this outfit especially for you. I know you like short skirts and a low neckline."
Angie knows us better than we know ourselves.
"If I masturbate, I like to masturbate with vibrators. I did it very often until I became addicted, but not so much anymore. I recovered. What I love is having my big tits sucked a lot. Kiss them and play with my nipples. I like a lot of kissing."
Angie is also addicted to self-sucking her nipples. She makes her boobs wet with her saliva. "Do you like me playing with my spit? I like it a lot. I'm all covered in drool. My breasts are very delicious."
We like it. We like it a lot.